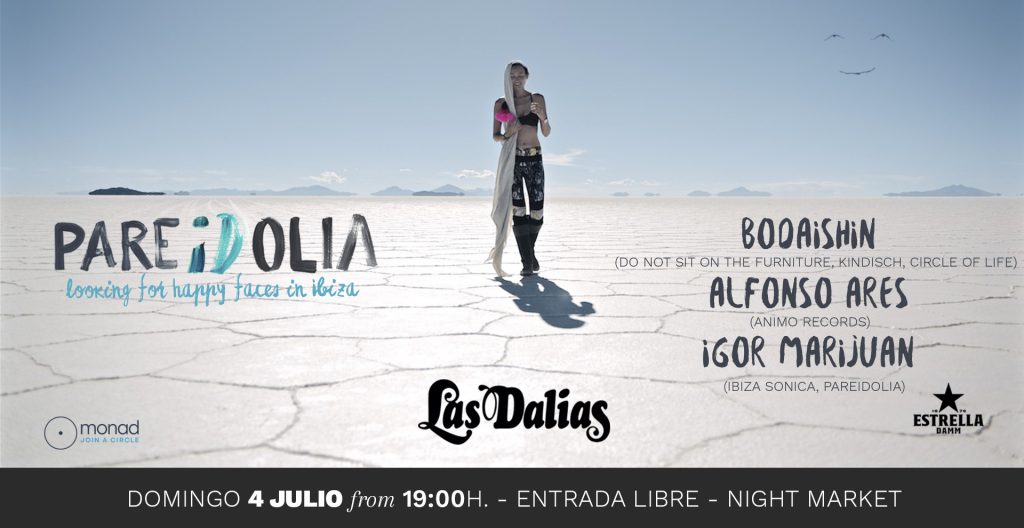 Pareidolia live streaming from Las Dalias Ibiza
Pareidolia live streaming from Las Dalias Ibiza
We are back on our monthly residency at Las Dalias de ibiza and with the summer season timing from 7PM CET to midnight. This month we invite Bodaishin, head honcho of Circle of Life and releasing on labels from the likes of Do not sit on the Furniture, Kindisch, Pipe & pochet among others. His music is full of textures and spirituality and is a perfect match for our celebration. Second guest is the man with the big smile Alfonso Ares, from Animo Records. He is an amazing DJ that has been organizing events in Madrid (last edition with Who made Who was waoo!), Amsterdam and Ibiza.
Surounded by our man Igor Marijuan hosting the event al the iconic hippy market of las Dalias this sunday.
watch the live show exclusively at Monad.Social.