An Audio/Visual Music Experience
An Audio/Visual Music Experience An intimate, safe, fun and authentic home for our fans and creators.

Livestream, VOD, Audio Player, Live Chat, Feed, Tipping, Photos, Discussion Forums, Show Schedules, RSVP...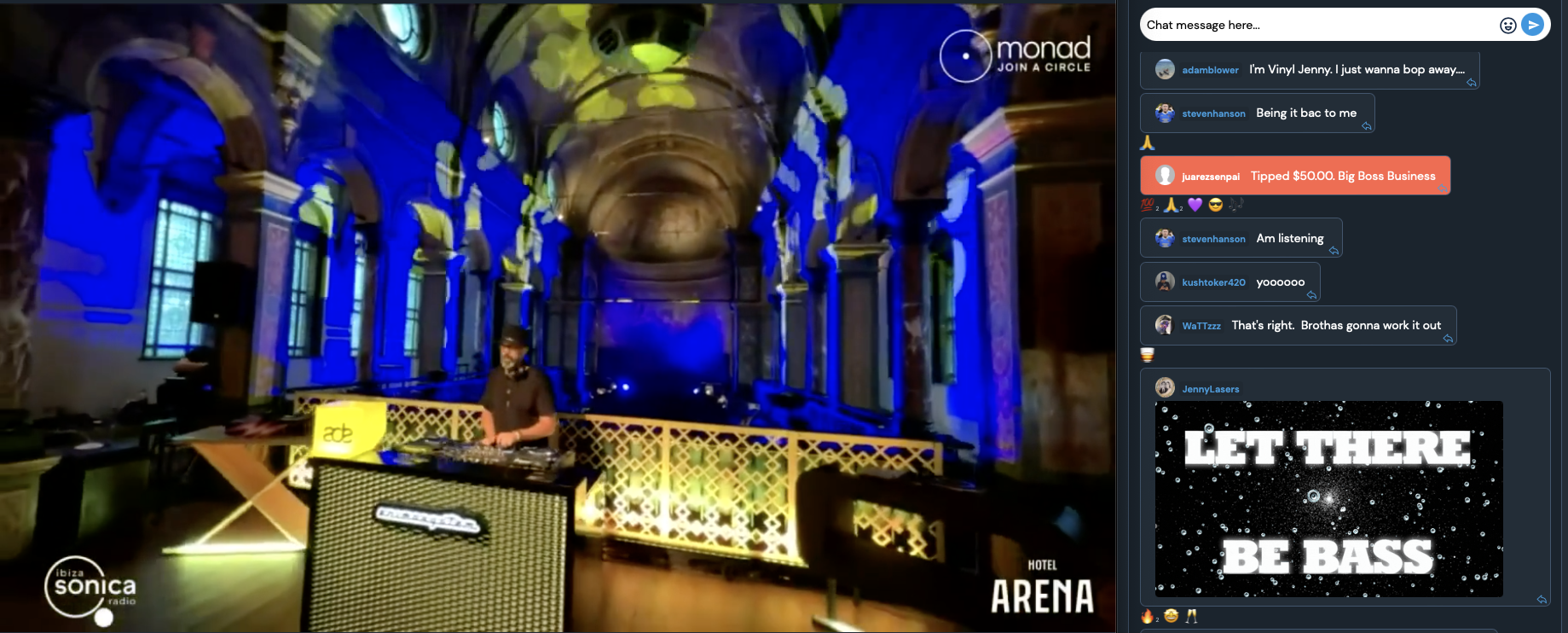 Welcome to a monad Circle The joy of a shared music experience between creators and their true fans.

Plus the gratification of knowing that $.80 of every $1 of your support goes directly to your favorite Creator (compared to $.0007 to $.007 from streaming services like YouTube and Spotify. 100x to 1,000x increase in earnings).