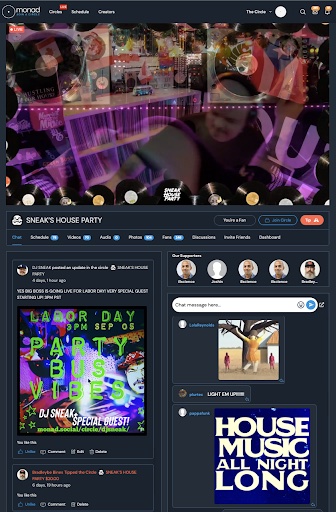 A Circle is a Virtual Venue
For a Creator and their fans to have a social experience around live streamed and archived content. This content is behind a paywall. Revenue is generated by fans subscribing, tipping and purchasing NFTs. 80% of this revenue goes to the Creator.

Monad continues to add monetization options via Web3 tools that will be fun for fans and financially beneficial to Creators.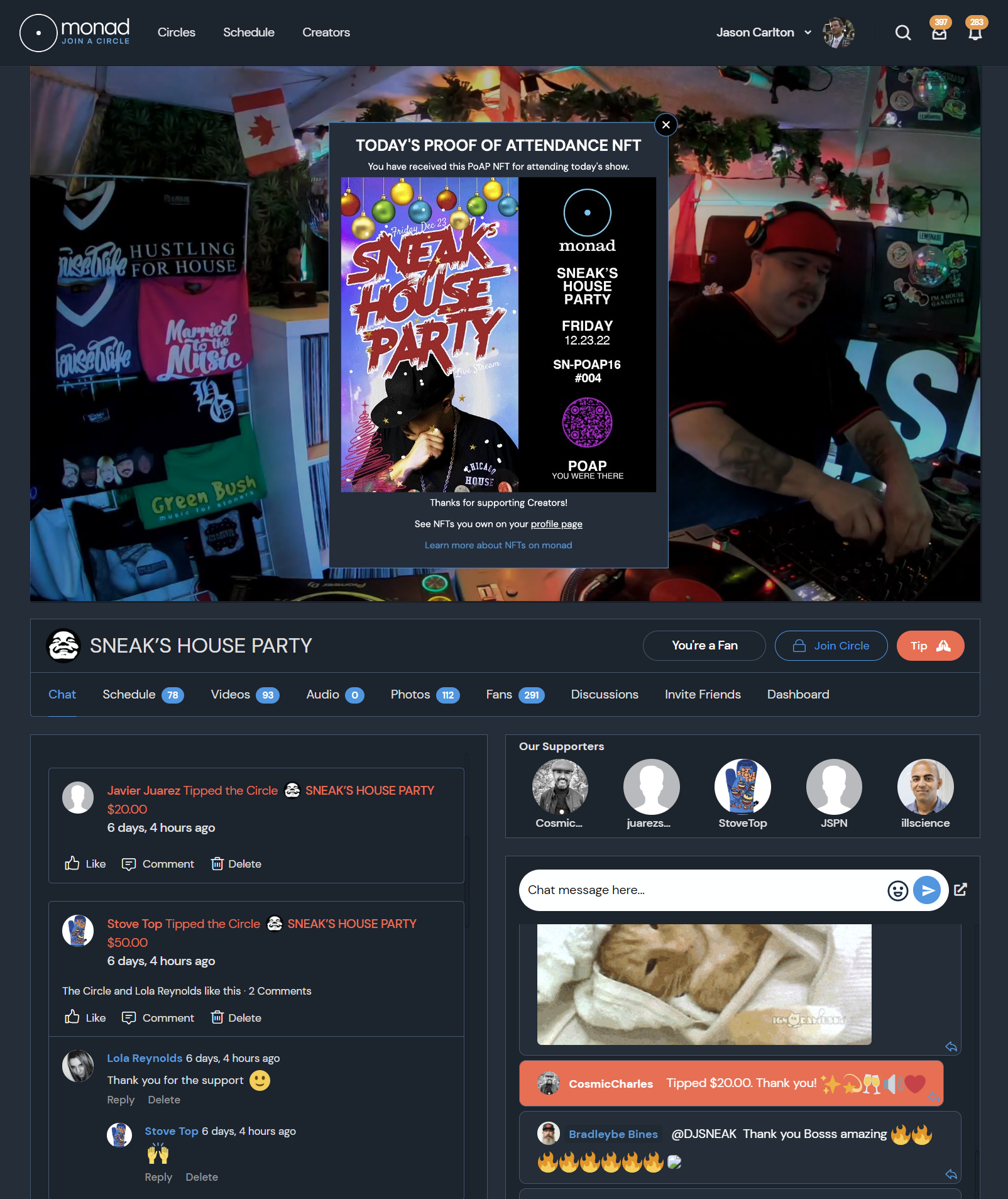 Monad Gives Creators Control & Money in their Pockets with Web3
Tip by buying NFTs and PoAP ticket stubs live now.

Soon a world's first Virtual Dance Floor! You will earn $monad tokens by dancing along with live shows. $monads will be used to buy NFTs and tip Creators.

Followed by a DAO that will also put control into the hands of fans for the benefit of Creators.
The Power of the Monad Creator Network
The Power of a Creator Network
Direct fan support, both financial and emotional, is meaningful in a way that a Spotify subscription is not.

This interaction motivates creators, and facilitates more fan support which, in turn, stimulates more content and creativity.

Beautifully inspirational!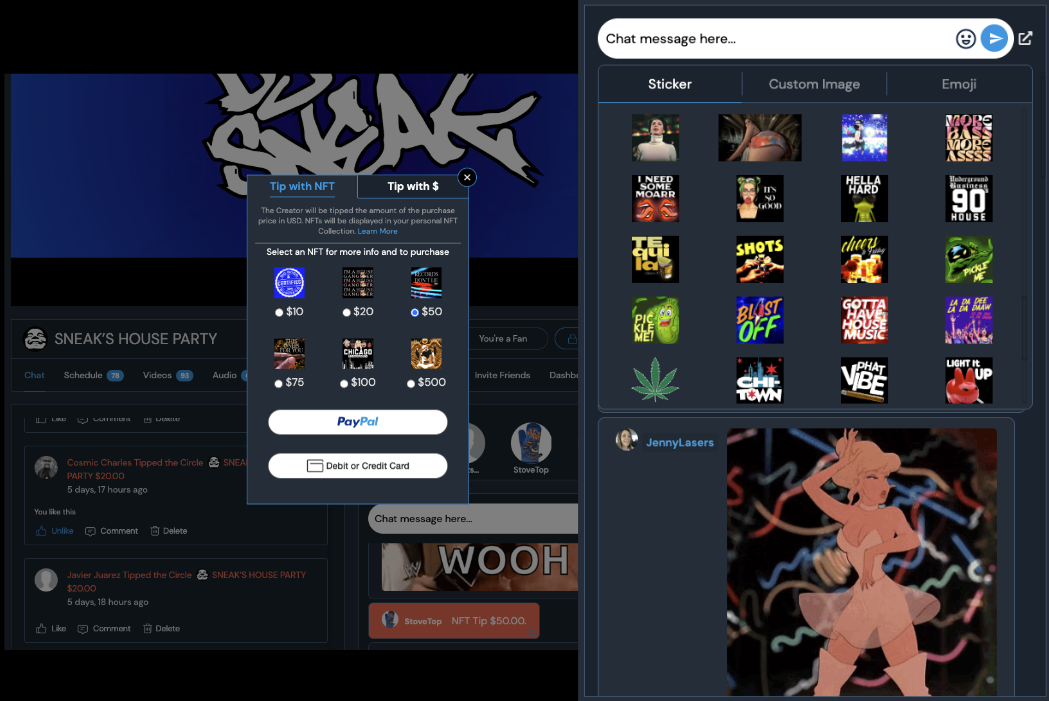 Supporting Artistic and Creative Endeavors
We are the dreamers of the dreams.

Complete flexibility (well almost 😉 ) for the community to express itself as it sees fit within its own culture.

Customizable Stickers, GIFs, JPGs and of course unique or original series of NFTs. This art can also be used to encourage tips by turning them into NFTs.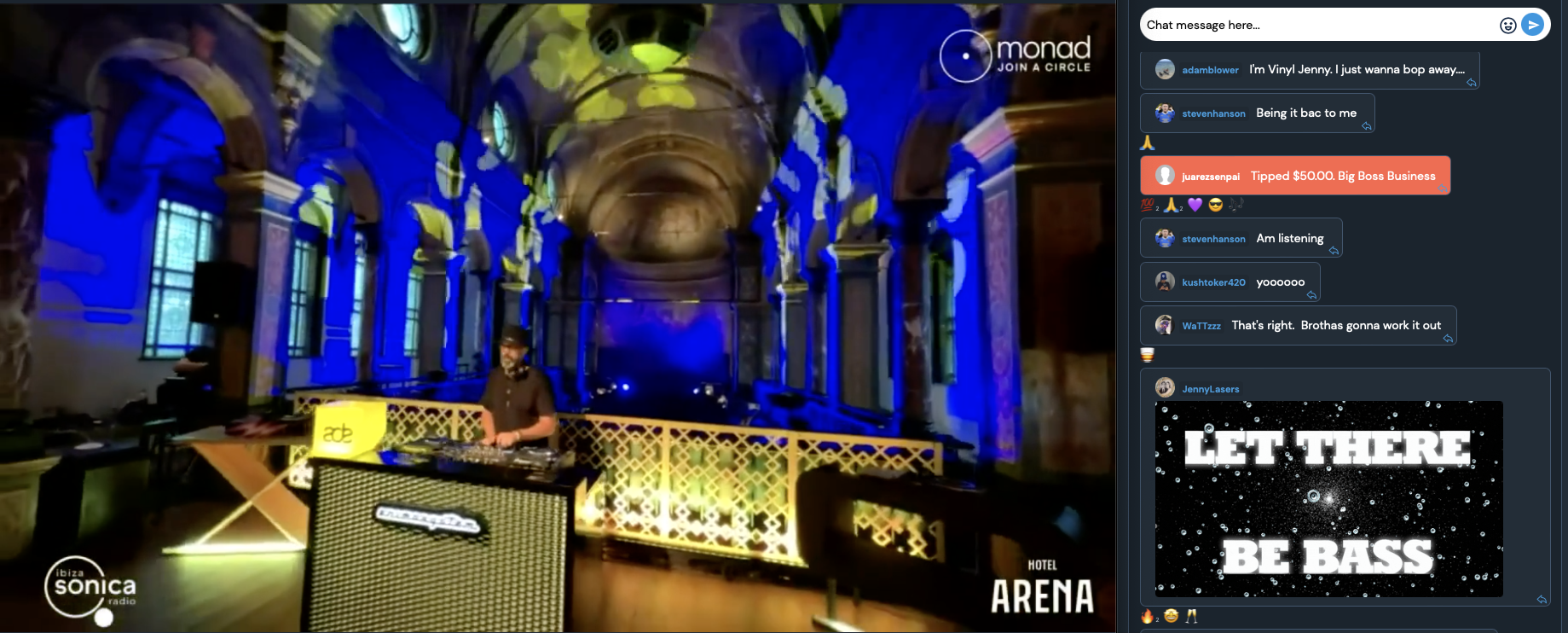 Highest Quality Audio & Video for Your Content
Why settle for less? It's your art.
320 Kpbs audio quality - 2x better broadcast quality than FB, Twitch, Insta, etc. Up to 1080p video quality.

Formats including: Live streams, archived or recorded shows and videos, mixes, playlists, tracks and podcasts.